Return On Capital Employed
Return On Capital Employed
Return on capital employed compares the money invested in the business (capital employed) with net (trading) profit. It shows people who have invested in the business the percentage return made with their money.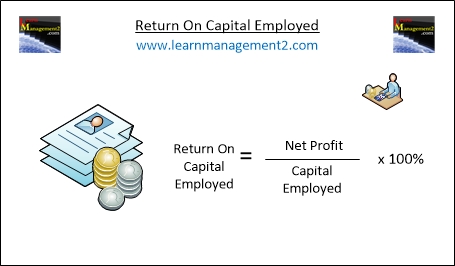 What figures are used in the calculation?
Capital employed is made up of long term loans and money from the sale of shares (shareholder funds).
If you are taking figures from a balance sheet (to work out return on capital employed) use the assets employed figure if the capital employed figure is not provided. This is because on a balance sheet assets employed should equal capital employed (for more information about this click on balance sheet).
Return on Capital Employed Calculation
The following calculation is used to work out the return on capital employed
Return on Net Profit
Capital = _________ x 100%
Employed
Capital Employed