Leadership v Management
The Difference Between Leadership And Management
Leadership Versus Management
Introduction
Leadership and management are distinct concepts but the words are often used as though they have the same meaning. This confusion may arise from the fact that sometimes the same person is employed to do the job of leader and manager.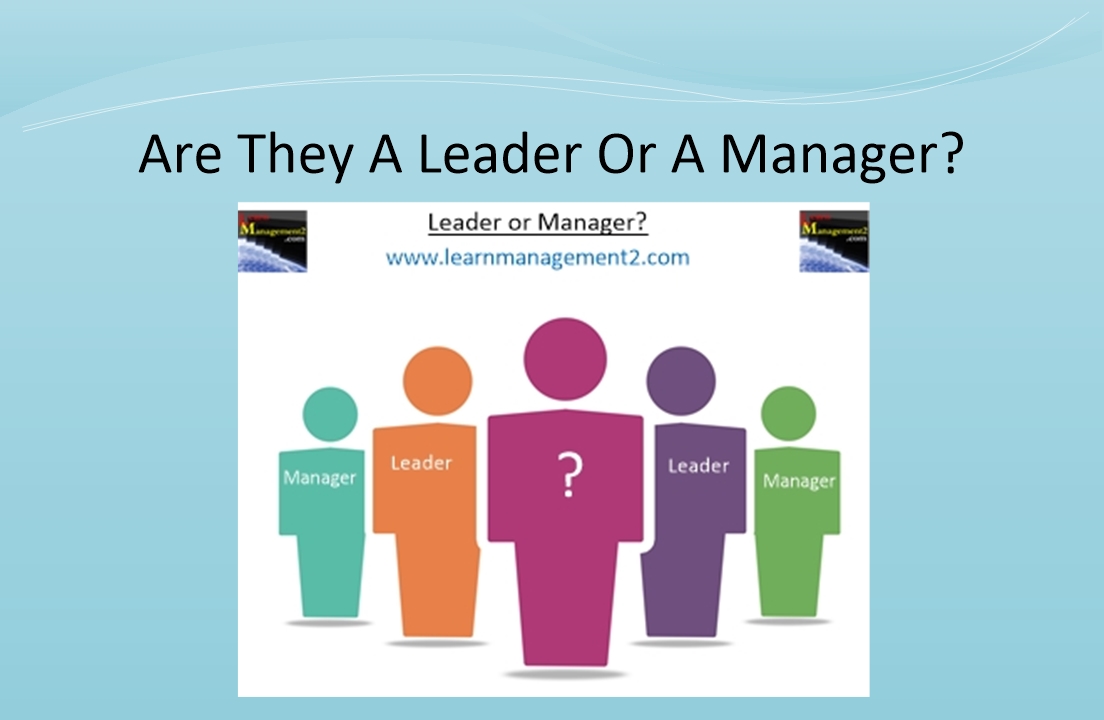 What Does a Leader Do?
A leader's job is to decide where the team they are leading is heading. A leader will set the ultimate aim, objective and goals for the team. They will then inspire and motivate the team to achieve the objectives set. This will involve reviewing progress and ensure that the team is on course to achieve the objectives set. The president of a country is a good example of a leadership role.
What Does a Manager Do?
A manager's job is to set how the team will achieve the objectives set by the leader. They will overcome any problems the team encounter and decide how to deal with complexity. A football manager is a good example of a manager. All Football managers have the same objective i.e. to make sure their teams win and all of them need to work out how this will happen. Football managers are not leaders they do not set objectives. The objectives for football clubs are set by the club's owners and directors.