Scope Management
Introduction
Scope management is a key part of project management, which saves resources and increases efficiency. After you receive the project idea (brief) take time to agree the scope for the project. This will avoid confusion and save valuable time.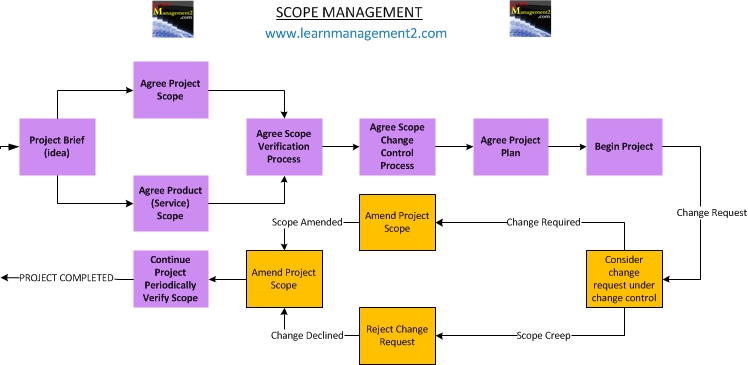 In project management there are two types of scope:
Project Scope

– This is "what" needs to be done for the project to achieve its objectives. The project scope needs to be defined carefully and clearly. A good project scope will cover everything that needs to be done and excludes everything that is unnecessary.

Product Scope – This is "what" does the product or service being designed need to do or offer? What is the product specification?