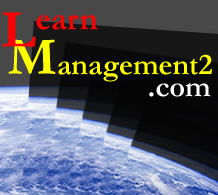 For management learners globally
Home | Management Concepts | Newsletter | About | Contact | PowerPoints | Management Cliparts |
Liquidity Ratios
Current Ratio
The current ratio is sometimes called the working capital ratio. It is calculated by dividing current assets by current liabilities.
Current Ratio Current Assets
= _________
Current Liabilities
For example if my current assets are £3000 and my current liabilities are £2000 I would work out my current ratio as follows
Current Assets 4000
_________ = _________ = 2
Current Liabilities 2000
As Liquidity ratios are expressed against 1 my current ratio for this example is 2:1.
Current assets are used in this ratio because they can be converted into cash fairly easily. Current assets are things that can be converted into cash within one year. Examples of current assets are
stock
cash
debtors (money owed to the business)